Are you looking to buy a new car soon? Whether you've owned a car before or are a first-time buyer, several factors must be considered before you sign the paperwork. While a new ride sounds exciting, there is a lot more to think about than just the price tag.
How much can you afford?
While the idea of buying a brand-new car is thrilling, is it really worth it? When you drive them off the lot, cars typically lose 10% of their value. Buying a certified used car lets someone else take the initial hit, and having it certified means it has been mechanically inspected and is in good shape.
Knowing how much you can afford in loan payments is a good place to start. Use this loan calculator to estimate your monthly payment and know how much of a down payment you'll need to make your loan affordable. The more you can put down, the better. Interest rates on loans are higher now and can affect how far your payments go toward the principal. A car payment calculator is a great tool to utilize before you make a big purchase.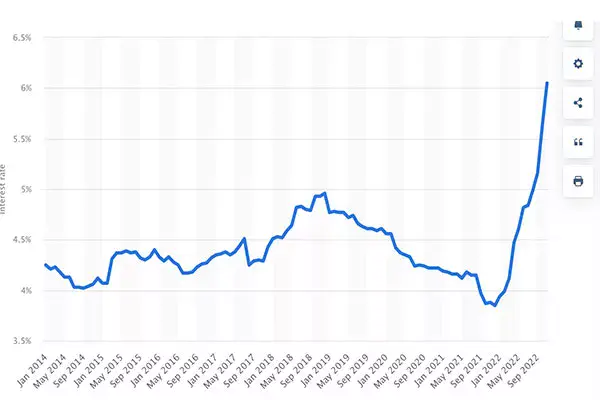 Image Credit: Statista
Registration fees and sales tax can also be costly. If you have a car to trade in, this can offset your sales tax. In some states, depending on how big of a loan you qualify for, you can roll your sales tax into your monthly payment. In other states, you must pay it up front when registering your car. It can be a painfully large amount.
If you don't have a big enough down payment, you could be immediately upside down in your car. That means that the value of your car is less than what you owe. Say you were in a wreck that totaled your car. Insurance would only cover up to the value of your car, not what you owe. You would still be responsible for making the remaining payments, even if the vehicle is in a salvage yard somewhere.
Speaking of insurance, are you covered properly?
Car insurance
It's vital to know that you'll be covered in case of an accident. Cheap insurance isn't good, and good insurance isn't cheap. Lenders will require you to have comprehensive coverage insurance on the vehicle before taking possession. You will have to keep it insured for as long as you have a lean on it.
Here are the current best rates on the market, although prices will vary depending on your driving record and the value of your car. The best car insurance companies offer better rates than other companies out there, and some even have safe driver incentives. Be sure to read the fine print to know that you are covered.
There are many factors to consider, like if you'll need a rental if your car is in the shop and how much of a deductible you'll pay the autobody shop. The deductible is out of pocket and must be paid before you can pick your car up after being fixed. While a higher deductible will lower your monthly rate, you will have to pay more at the time of an accident. Do you have an emergency fund in case something like this happens?
Is roadside assistance necessary?
Do you consider overwhelmed when you think about your car breaking down? Are road trips one of your favorite types of vacations? Does your work require lots of travel? Consider purchasing roadside assistance.
Roadside assistance can assist you physically and financially if something happens to your car while on the road. If you have a policy, you will receive emergency services in case of a breakdown or accident. It could be as simple as changing a tire or bringing you fuel, or in worst-case scenarios, towing your vehicle.
Cars are expensive to maintain, and doing it in a hurry can cost you. With no regulations on tow truck companies, you could be out thousands of dollars if you have an incident. A roadside assistance policy could cover the cost of that tow and the cost of repairs.
What you're covered for:
Towing
Transportation assistance for a stranded drivers and passengers
Battery jump start
Gas delivery
Lockout service
Tire change
Winching to pull a stuck vehicle out
Parents with young children shouldn't skip adding this policy to their vehicles. It would make a great gift for new drivers or to keep an elderly driver in your life safe. People with older vehicles could also benefit from this. Consider adding it for an upcoming road trip as well. When it comes to cars, it's not if it will happen, but when.
Roadside assistance companies
Have you ever been stranded on the side of the road and waited hours for roadside assistance to show up? You should start shopping for policies today. Your existing insurance company might offer roadside assistance as part of a policy, or you could shop around to find a policy you like better.
AAA is a very popular roadside assistance company. Since they are such a big company and nationwide, suddenly locking your keys in your car doesn't seem like that big of a deal. As an added perk, AAA members receive additional discounts on shopping, dining, entertainment, and travel. They also offer insurance policies if you like to keep their policies all in one place.
Check with your credit card company to see if they offer this as a perk.
Visa offers roadside coverage for a flat fee of $69.95 per service. Mastercard's RoadAssist service provides benefits for a pre-negotiated fee.
The dealership where you purchase your car might also have an offer like this. When negotiating, it never hurts to ask for additional benefits. The worst you can be told is no. Keep in mind that roadside assistance is not an alternative to car insurance, and you should still call 911 if you are in an accident. It will also not pay for major repairs, so be sure you are getting your car regularly maintained and inspected to avoid these issues.
A roadside assistance policy can typically be used on multiple cars as the plan stays with the person. This can be a great way to save money for the household by sharing a policy and avoiding costly tow fees.
Emergency funds
When it comes to cars, there are no guarantees. You could be in an accident the second you drive it off the lot. Car parts are more expensive, and insurance rates and loan interest are climbing. One accident could increase your insurance rates, or you might be on the hook for the deductible. Remember the taxes and registration fees of your vehicle. Build up that fund now before you regret it.
Think you're ready to buy a car now?
Robert Samuels Biography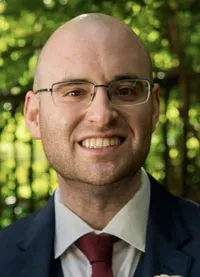 With an MFA in Finance from Harvard, Robert has worked as a financial copywriter, an investor relations specialist, and business communications professional while successfully catering to a diverse global client base that includes CEOs, CFOs, CFAs, CPAs, private equity executives, venture capitalists, global investment firms, real estate agencies, marketing agencies, and publications. in LA Weekly, SFGATE, The Salt Lake Tribune, Wall Street Zen, Vision Magazine, Gold IRA Secrets, and Metro Manhattan Commercial Real Estate, among others. He has a diverse financial background and joined MoneyHawk as a contributing writer in 2023.