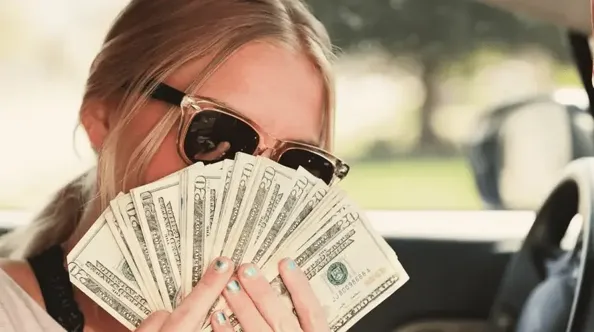 Grow Your Savings
Top Online Savings Accounts: Making Your Money Work Smarter
Reviewed: 2023 Top Online Savings Accounts

In today's digital age, traditional brick-and-mortar banking has taken a backseat to online banking, providing individuals with convenient and efficient financial management. Online savings accounts have become increasingly popular, allowing savers to earn competitive interest rates while keeping their funds accessible. In this article, we will review the top online savings accounts available, highlighting their features, benefits, and potential drawbacks. By the end, you'll be well-equipped to choose the right account to make your money work smarter.
Here's Our Review
1. Ally Bank Online Savings Account:
Ally Bank consistently tops the list of best online savings accounts. With no minimum deposit requirements or monthly maintenance fees, it offers a compelling package. Ally's annual percentage yield (APY) is highly competitive, ensuring that your money grows faster. The user-friendly online platform, 24/7 customer support, and intuitive mobile app make managing your savings effortless. Additionally, Ally Bank provides robust security features, including two-factor authentication and encryption, giving you peace of mind.
2. Marcus by Goldman Sachs High-Yield Online Savings:
Marcus by Goldman Sachs is another prominent player in the online savings account space. Their high-yield savings account offers a competitive APY, which is compounded daily to maximize your earnings. They also stand out for their excellent customer service, providing a dedicated support team to address any concerns promptly. Although Marcus lacks a mobile app, their website is user-friendly and provides a seamless experience.
3. Discover Online Savings Account:
Discover Bank's online savings account combines competitive interest rates with exceptional customer service. With no monthly fees or minimum balance requirements, it caters to a wide range of savers. Discover's mobile app is highly rated, allowing easy access to your account from anywhere. They also provide additional perks, such as a cashback debit card and ATM fee reimbursements, enhancing the overall banking experience.
4. Capital One 360 Performance Savings:
Capital One's 360 Performance Savings account offers a solid APY and flexible account management options. The account comes with no monthly fees, making it accessible for savers of all budgets. Capital One's online platform and mobile app are user-friendly and provide a range of features for effortless fund management. However, the customer support options could be more robust compared to some of its competitors.
5. CIT Bank Savings Builder:
CIT Bank's Savings Builder account encourages consistent savings habits by offering a higher APY when you maintain a minimum balance or make monthly deposits. This unique feature motivates individuals to save regularly while reaping the rewards of an increased interest rate. CIT Bank's online interface is straightforward, and they have a helpful customer support team available during business hours. However, their mobile app could benefit from further improvements.
Online savings accounts have revolutionized the way we manage and grow our money. Each of the top online savings accounts mentioned—Ally Bank, Marcus by Goldman Sachs, Discover Bank, Capital One, and CIT Bank—offers competitive interest rates, user-friendly interfaces, and various features to suit different savers' needs. Before choosing an account, consider your personal preferences, financial goals, and the services that align best with your requirements. With the right online savings account, you can optimize your savings, increase your earnings, and make your money work smarter.